Suede Leather Baby Moccasins Shoes Groothandel

Het belangrijkste materiaal van deze Suede baby Moccasins Schoenen is echte koe leer, alle leer materialen die worden gebruikt door onze fabriek was geweest testen en voldoen aan de eis van de Amerikaanse CPSIA beleid, waarvan Pb element is niet hoger dan 90 ppm.
Gebruikelijke babygrootte voor deze leerbaby Moccasins Schoenen zijn 0 tot 24 maanden, met een lengte 11,0-13,4 cm, Onze fabriek kan ook deze suède baby Mocassins in grotere peuter of kinderen te creëren maten met rubberen als enig materiaal,
Wij kunnen ook logo op deze suède baby Moccasins Schoenen groothandel, afdrukken of reliëf zijn allemaal werkbaar,
Bovendien, als u wilt doekzakken of dozen als verpakkingen, kunnen we het ook voor u doen.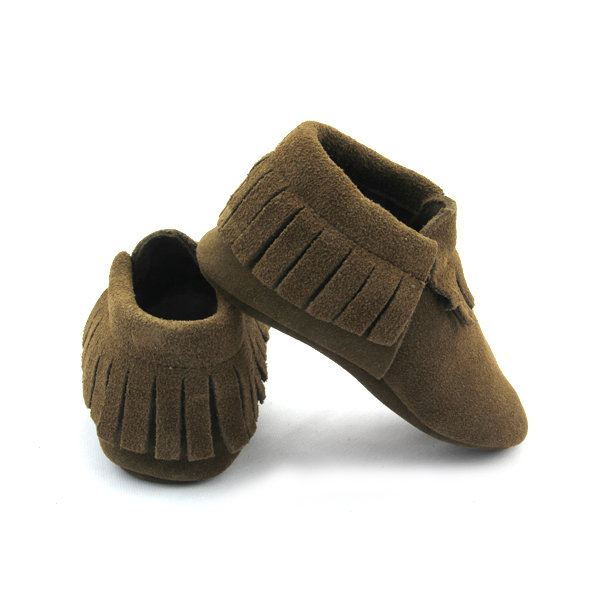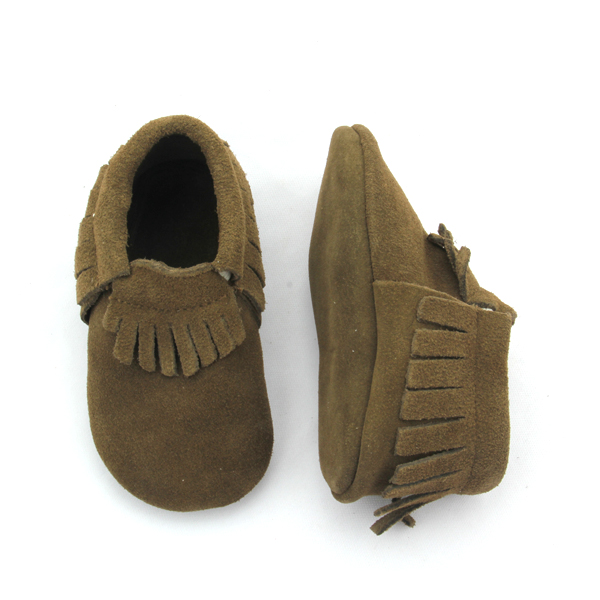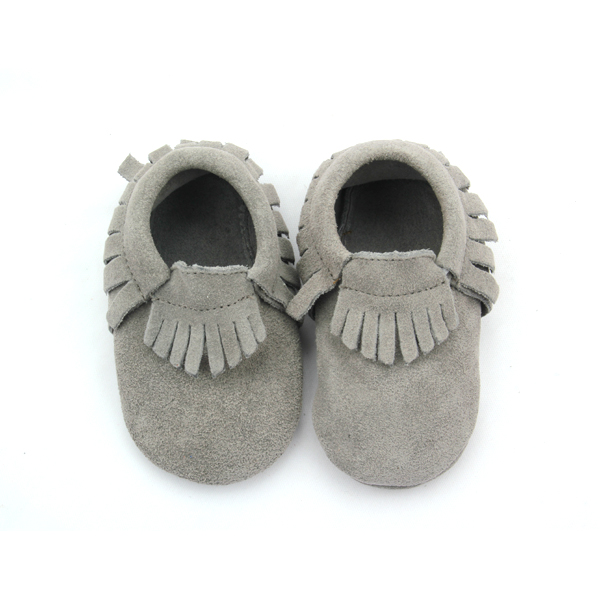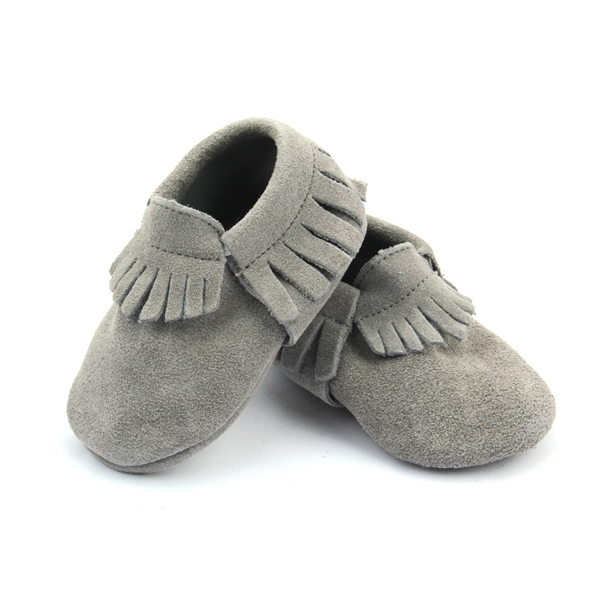 Kwaliteitsmaterialen
Alle materialen die we hebben gebruikt, omvatten koederleer, suede leer, schapenhuid, varkensleer, PU leer, katoenstof, rubber ... zijn allemaal van topkwaliteit.
De materialen die we gebruiken voor Baby Moccasins Shoes zijn echt suede leer,
OEM Service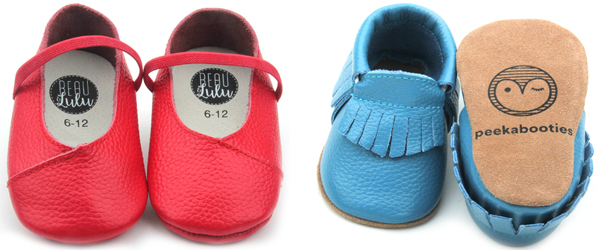 De meeste Baby Moccasins Schoenen stijlen kunnen worden toegevoegd met klanten logo en merk, logo methoden komen altijd afdrukken en afdrukken, evenals doek etiketten.
Uitstekend Handwerk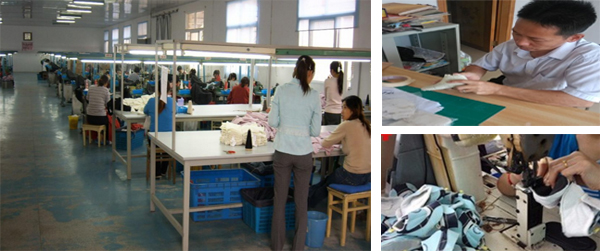 Onze fabriek begonnen met de productie van de baby Moccasins Schoenen uit 2006, gebaseerd op 10 ervaren ontwerpers en 100 uitstekende werknemers, al onze producten zijn uitstekend en mooi in knippen, naaien en het uiterlijk,
Aangepaste Verpakking

We standaard bieden gratis plastic zak voor elke eenheid van Baby Mocassins Schoenen, bovendien, op maat gemaakte doek zakken en dozen zijn ook beschikbaar als verzoek van klanten.
Snelle bezorging

Gewone verzendmethoden zijn internationaal express, met de lucht en over zee voor verschillende hoeveelheid Baby Moccasins Shoes, snel en veilig.
Test & certificatie

BSCI, SGS, ISO9001, CPSIA ...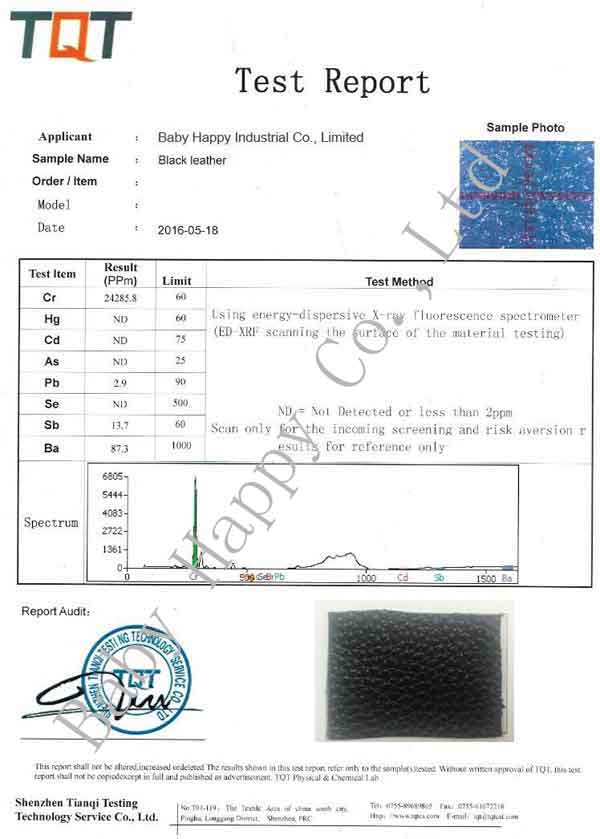 Testrapport van zwart echt koe leer, het is de soortgelijke materialen als Baby Moccasins Shoes,
- Beste vrienden, gelieve onze documenten niet te kopiëren voor het aanmaken, schendingen als zodanig zijn wettelijk aansprakelijk.
Coöperatieve Partners
Gespecialiseerd in de baby Moccasins Schoenen gebied voor 10 jaar, had onze fabriek op lange termijn samenwerking met vele bekende merken, zoals Michael Jors, Audi, Keds gebouwd ...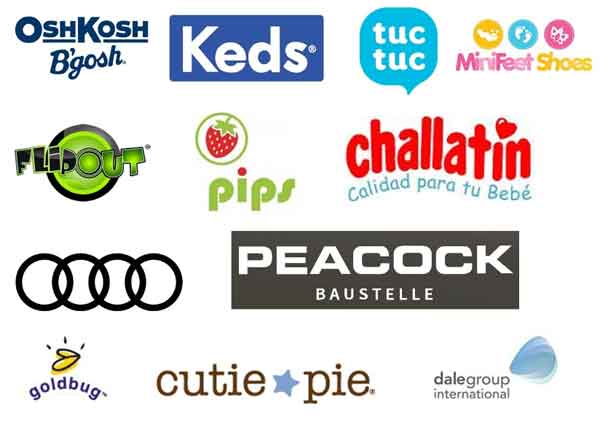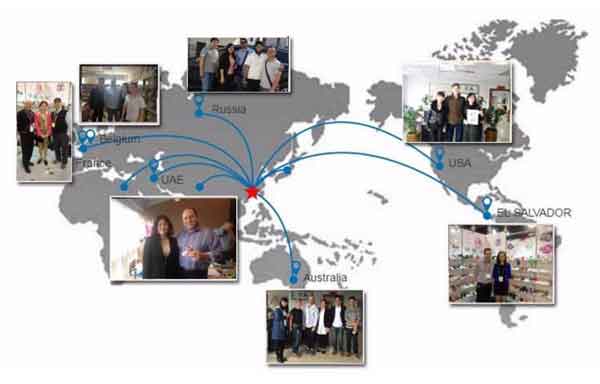 Onze wensen
Babys zijn over de hele wereld, van de eerste stap naar de volgende stap, BABY HAPPY zal er voor elke stap zijn.

Product Categorie : Baby Moccasins